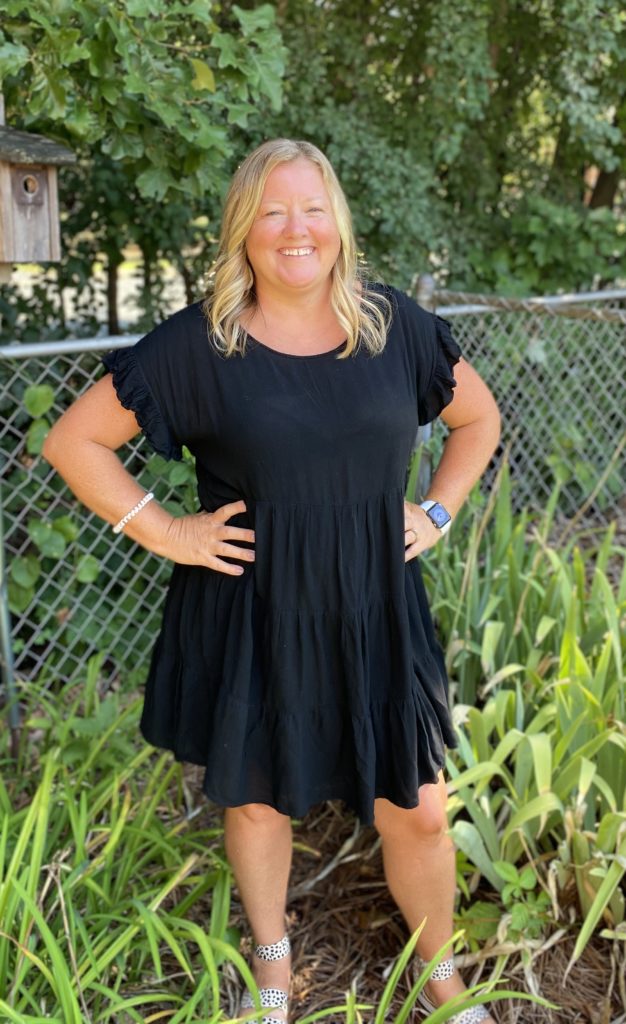 Ms. Paige is excited for her new role as Director at Mt. Pisgah Weekday School. She was born and raised in Greensboro. Paige graduated from The University of North Carolina at Greensboro, where she received her Bachelor's Degree in Elementary Education with a concentration in psychology. She also has a minor in Business Administration. Prior to MPWS, she taught in Guilford County Schools for 10 years. Since joining the teaching staff at Mount Pisgah Weekday School in 2016 she has taught in the Toddlers, 3s and 4s classrooms. Paige and her husband, Otis, have two daughters, Charlie and Riley, who attend General Greene Elementary.
Ms. Misty is a native of Guilford County, after graduating High School she attended Guilford Technical Community College and majored in Business Administration. She and her husband, Eric, have 3 kids and will celebrate their 25th wedding anniversary in February. When she's not at work she enjoys being at the lake spending time with family, and watching her kids in varies sport activities.
Ms. Misty first came to Mt. Pisgah Weekday School in 2014 when her son attended the toddler program. She had an immediate connection with the families and staff and started subbing. In 2016 she joined the staff as a toddler teacher, in the spring of 2018 she became the Office Manager. She has always had a love for children and is a big kid at heart. When she's not in the office you can find her in a class room playing with the kids.
Ms. Brynn is a native of Jamestown, NC. She attended the University of North Carolina at Greensboro and received a Bachelor's degree in Psychology. Ms. Brynn and her husband have 3 children. She enjoys attending her kid's extracurricular activities, which include swimming, dance and singing. She also enjoys date nights with her husband and shopping. Ms. Brynn is excited to join the staff at Mt. Pisgah Weekday School!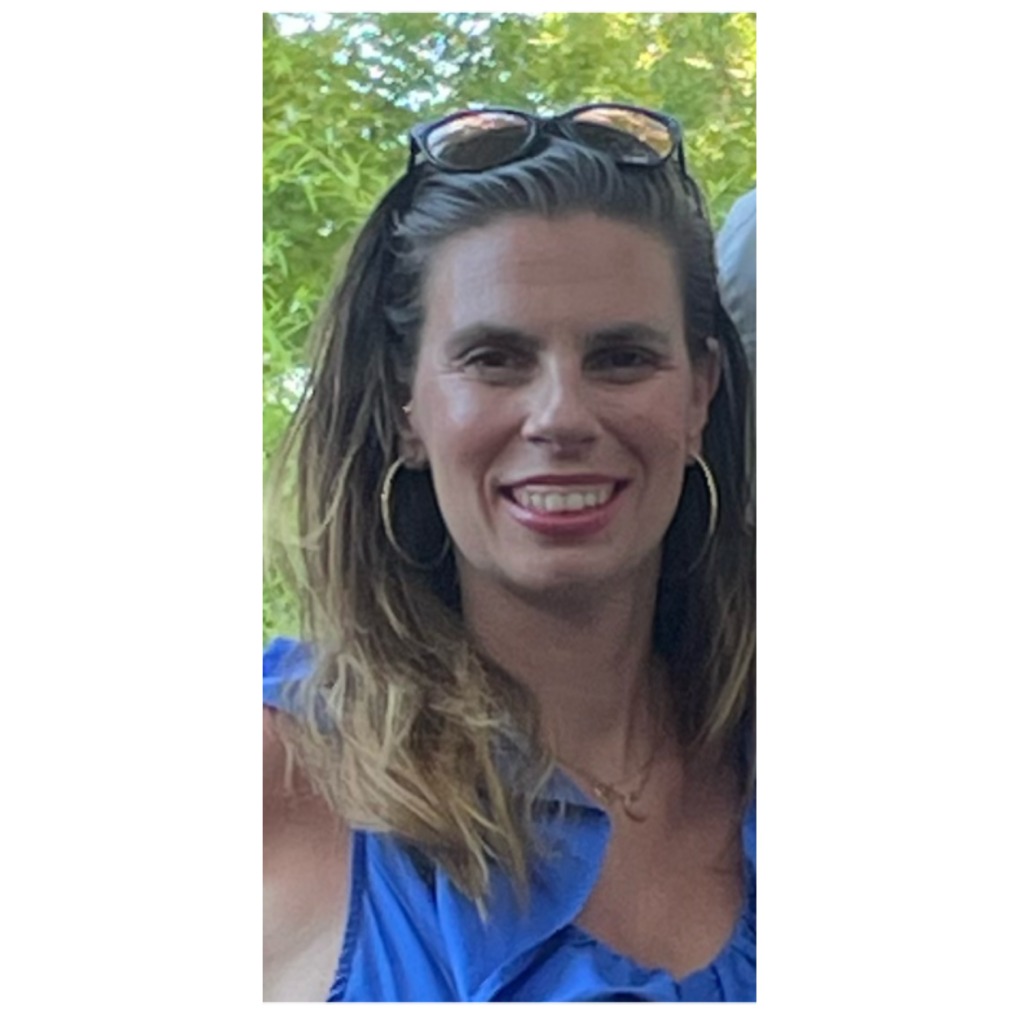 Cindy Mollet is so excited to co-lead with Ms.Brynn in the toddler room this year! Fun fact about Cindy is that she is originally from Belgium and has been living in Greensboro since 2008.  She has a bachelor's degree in teaching elementary school.  She has always loved to be around children. They are the ones who often teach us. Cindy is a wife and a mom of 3 amazing kids.  They keep her busy with all their sports activities.  On the weekend, she loves watching them compete, either on the soccer field or at a swim meet. When Cindy has spare time, she loves to spend time with her family.  They love to travel, play a board game, go bowl, watch a movie, make crafts or just relax. She can't wait to play, dance, and sing with your beautiful little one this year.
Shannon Frydryk has a Bachelor's of Science in Middle Childhood Education from Ohio University and have taught in both Ohio and North Carolina.

The past six years she has been able to stay home with her two children, and she has treasured every moment. Raising her own children has given her such joy and renewed passion for education, especially in the little years. Giving children the opportunity for wonder, curiosity, and discovery while developing skills to be independent and confident is important to her. She wants every child to leave the classroom knowing that they are valued and loved for being exactly who they are and to love learning.

In her spare time she enjoys reading, listening to podcasts, and fitness. You can find Shannon and her family outside tromping in the woods or a creek, riding bikes or taking a walk in the neighborhood with the goldendoodle named Dennis. The Frydryk's love a good adventure and are working on completing our State Park Passports by visiting all of North Carolina's State Parks.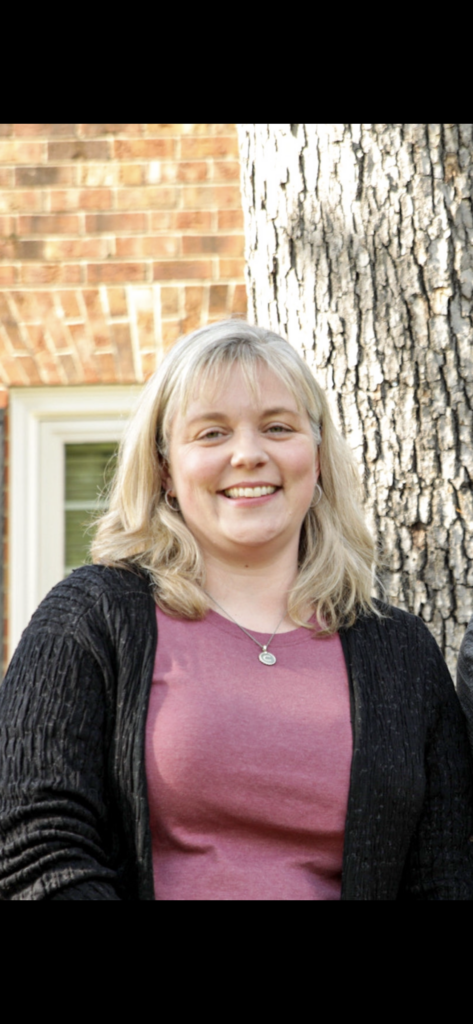 Ms. Carolyn Graves is a Greensboro native. Carolyn attended UNC-Chapel Hill and then earned a BA in Psychology from UNCG and a Master's degree in Special Education From UNCG. She loves kids and has worked with kids most of her life. She taught children with special needs in Guilford and Alamance County. She has been a substitute teacher and nanny for the past 10 years. She and her husband have 4 kids, a grandson and two dogs. She enjoys spending time with her family and going to the beach as much as possible.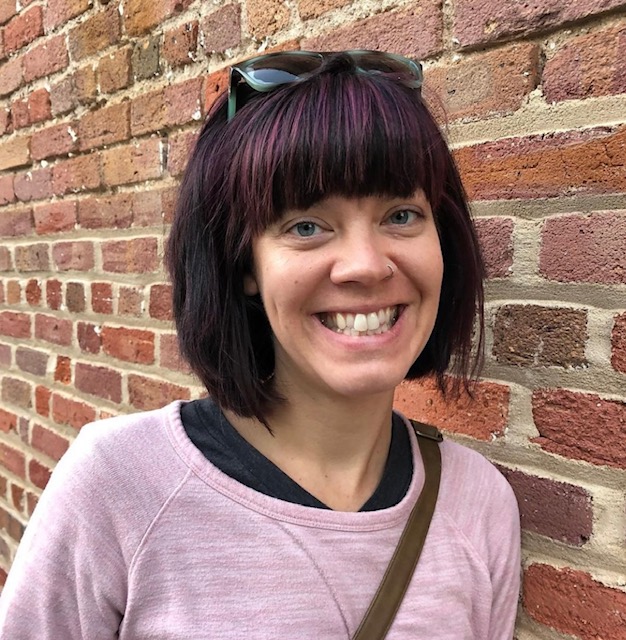 Sarah is a born and raised Jersey-girl and proud North Carolinian with a Masters in Education concentrating on birth to kindergarten. She is mom to Reese, 3 and Evelyn, 7 and also wife to Mark, 37 (going on 13). Her passion for kids has led her to focus on early intervention for the last decade, and in her free time she loves to read and bake the yummiest cookies on the planet.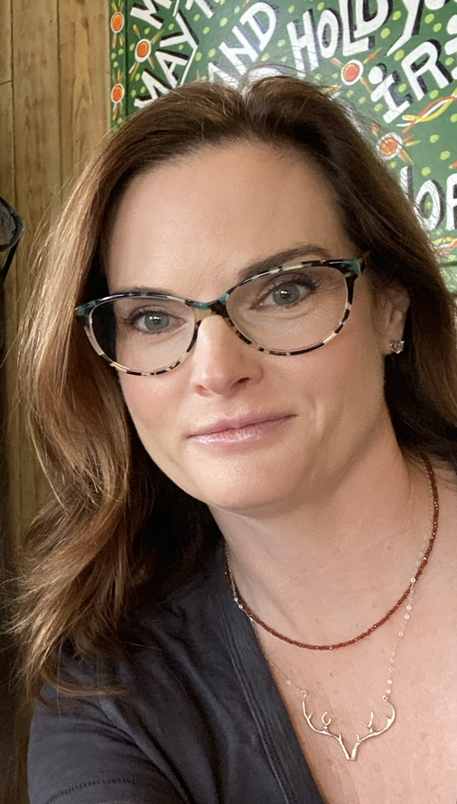 This is Dana Hall, and she is the three-year-old lead teacher here at Mount Pisgah Weekday School. This is her fifth year teaching at MPWS. Dana has taught high school, middle school, and elementary school – and she can definitely say that teaching Early Childhood Education is her passion. She is a wife and mother to four children, and they have two dogs and two cats. Dana is originally from Louisiana, but they have been proud North Carolinians for 14 years. Dana believes that preschool is the perfect opportunity to teach children to love learning and love coming to school! She is looking forward to inspiring young minds and helping them become lifelong learners.
Ms. Shannon is a native of Greensboro. She has been married to her husband, Ron, for 30 years. They have two sons; ages 24 and 22. She enjoys reading, hiking, and spending time with family. Shannon takes every chance she gets to spend time in OBX; her home away from home. She is looking forward to this school year and getting to know, learn and grow with your children.
This is Ellen Gilbert, lead teacher for the 3 year old class. She is so excited to start her 2nd year with Mt. Pisgah Day School. Prior to working here, she was a classroom teacher for 30 years. Ellen and her husband have a 13 year old son, Thomas, who is starting 8th grade this year. They also have a very lazy but cute rescue dog, Bauer. They love traveling to the beach and the mountains, playing tennis, gardening and reading. She is looking forward to a magical year of wonder and growth for your child.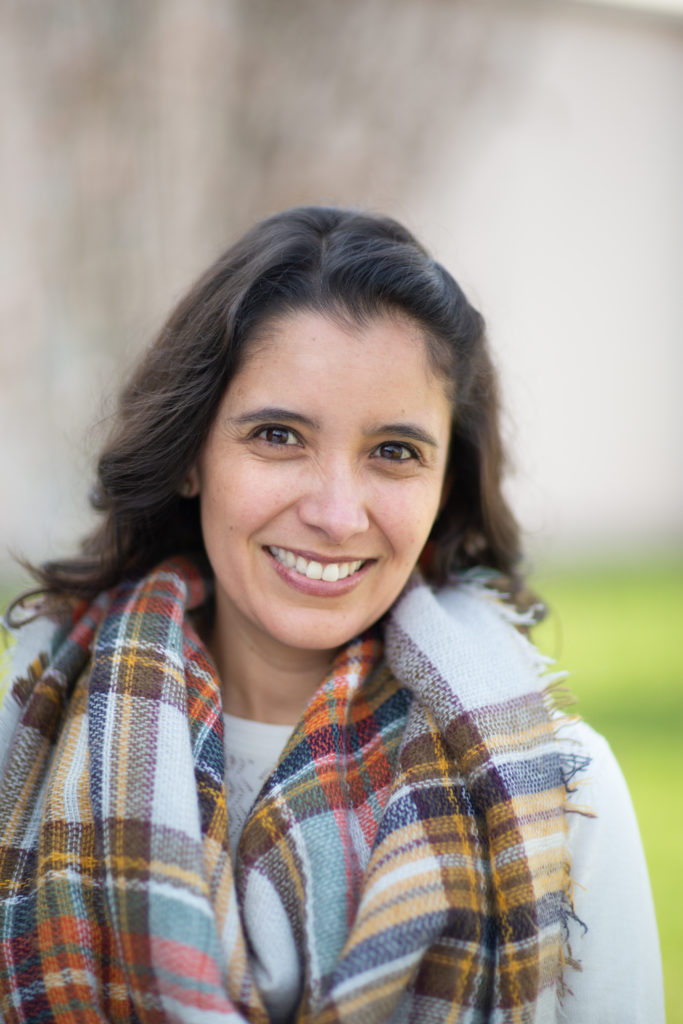 Maria Duarte is our 3 year old teacher assistant and our Spanish teacher, this will be her third year at MPWS. She is originally from Mexico and has been living in Greensboro since 2012. She has a bachelor's in Finance and Accounting from ITESM University. Since she was relocated, she started substituting teachers and got in love working with kids and teenagers. She is also an online Spanish teacher and a Spanish tutor.
She has been married to her husband for 19 years and has 2 amazing children Isabel 15 and Pablo 12. She was a MPWS mom many years ago having the best first experience of school for his son.
She is very enthusiastic, energetic and patient and she is looking forward to providing a loved and nice experience to your children too.
When she is not working, she is an outdoor person, she loves exercising, hiking, riding bikes and spending time with her family.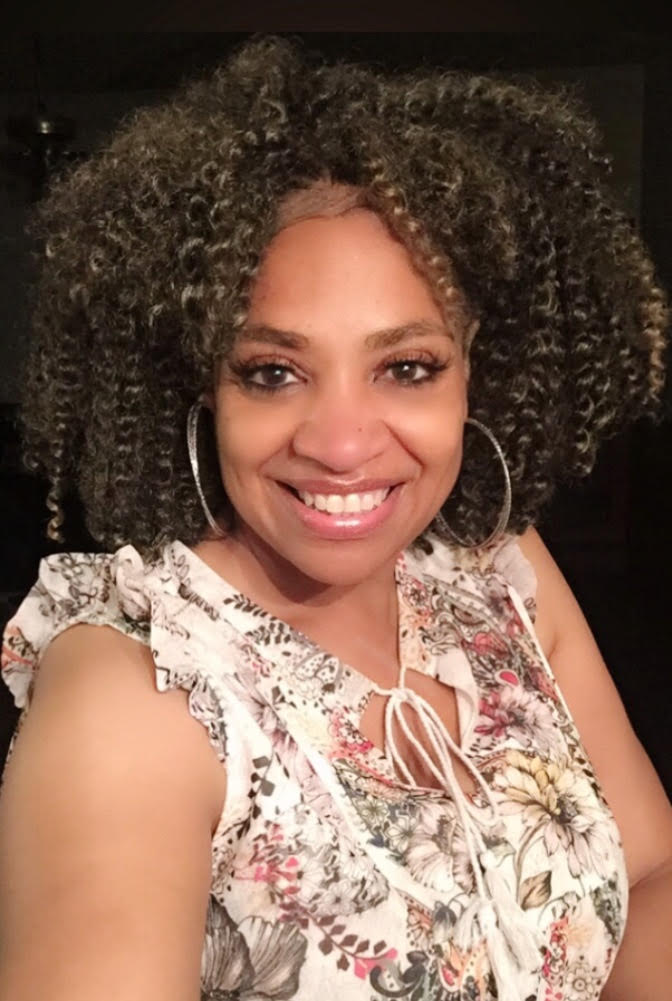 Ms. Cheryl is originally from Shelby, North Carolina. She is a graduate of Western Carolina University where she received a Bachelor's Degree in Child Development and Family Relations. She brings us twenty plus (20+) years of teaching experience with young children. She is the mother of four children, two grandchildren and three granddoggies, and enjoys spending time with family as much as possible from vacationing to family dinners. Some of the other things she enjoys doing are DIY projects-crafts, yard work, and reupholstering old furniture. Cheryl is looking forward to working with the children and parents. Her prayer is that her teaching will have a positive impact on the children's learning experience throughout the school year.
Courtney Betts considers it a privilege to be joining the team at Mt. Pisgah Day School! She will be the teacher assistant in the 4 year old class.
As a child growing up in nearby Asheboro, Courtney knew at an early age she wanted to work with children. Through Appalachian State University she graduated with a degree in Elementary Education. From there she took a job teaching Third Grade at a school in Durham, North Carolina where she taught for 13 years both as a 3rd Grade teacher and Intervention Specialist. Since then she has worked as a preschool teacher in Jamestown as well as a personal tutor.
Courtney has been married to her husband of 19 years, Bryson and together they have one son, Grayson who is 11. To round out the family, they have 4 cats.
Courtney says " I am ready for the adventures we will have together this school year and thankful for the opportunity to be a part of your child's journey"!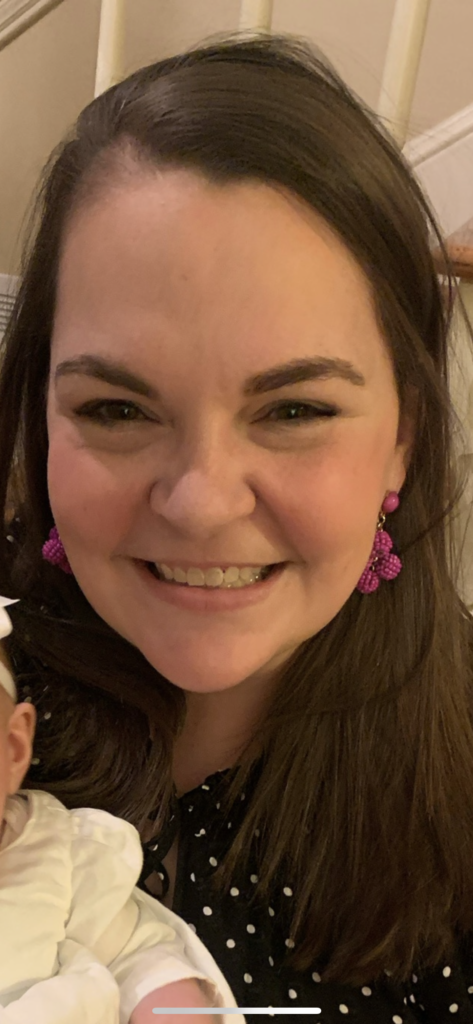 Katie Hager is a Greensboro native who loves raising her children where she grew up. She has 8 years of elementary education experience and loves bringing joy to learning for children of all ages. Katie has a Masters in Elementary Education from UNC Greensboro as well as a Bachelors of Science in Public Health and loves to empower children to celebrate what makes them unique, creative and curious! When she isn't working you can find her enjoying the Greenway, cooking and baking or prepping for the next holiday. Katie loves spending time with her extended family and being near a body of water with a good book too!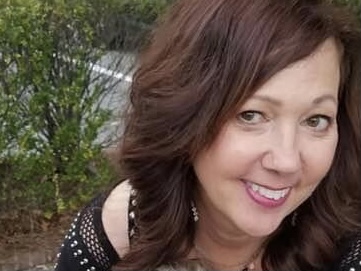 Sharon has had the privilege of working with children for more
than twenty years and she holds a degree as an Early Childhood
Specialist. She served as a substitute teacher at Mt. Pisgah
throughout the 2018-2019 school year, and was thrilled to
become a full-time member of our staff in the fall of 2019. Sharon
is a native of Greensboro and has been married to her husband
Gary for thirty-five years. Their daughter Jenna is thirty and they
also have an eleven year-old cat named Puccini. Sharon enjoys
being outdoors, traveling and going to the theatre.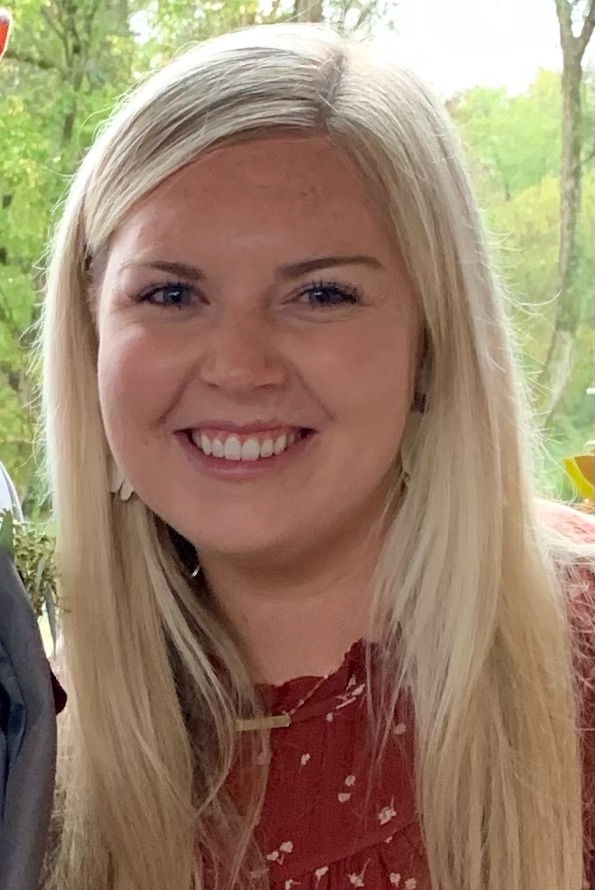 Ms. Marlee graduated from North Carolina State University (Go Wolfpack!) and taught both Kindergarten and First Grade in Raleigh for a few years. She then moved to Greensboro and fell in love with teaching Pre-K!
Ms. Marlee lives here in Greensboro with her sweet husband, Austin! She loves traveling, decorating and working on projects at their home, time at the lake, and most of all just spending time with family and friends. She can't wait for another great year as a part of the Mt. Pisgah Weekday School family!
Miss Joanne has been with Mt. Pisgah Weekday School since 2000 as a parent and volunteer. She has been a staff member since 2006. She has worked with the twos, threes and currently as an assistant in the Pre-K Fives. Her professional degree is in nursing, but her heart belongs to the preschoolers.